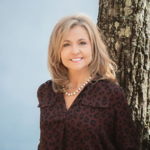 Traci Richey
REAL ESTATE AGENT
A little about me
Traci Richey has a deep-seated passion for real estate that stems from her lifetime involvement in the building industry. Growing up, Traci's father was a builder, and she loved helping him on projects. Today, Traci, alongside her husband Bo, runs BRC, LLC – Lake Vision, where they specialize in building custom homes on Smith Lake.
Traci and Bo have a unique talent for finding the hidden beauty in properties that may seem rough around the edges. Their ability to see the potential in a property has helped them design and build multiple stunning homes on the lake. Their most recent project was a lake house they built themselves from the ground up, which boasts numerous customized features. Traci takes immense pride in their work and loves helping others see the beauty in their properties as well.
Prior to pursuing her real estate license, Traci worked as a nurse for over 20 years. She started as a staff nurse and worked her way up to a director level nursing position. During her time as a nurse, Traci helped design, organize and make operational several new departments in a large hospital in Birmingham. Her experience in healthcare has helped her develop exceptional communication and interpersonal skills, which are essential in the real estate industry.
Traci decided to pursue her real estate license because of her love for the lake and the desire to help people buy and sell real estate in the area. As a resident of Smith Lake herself, Traci knows the lake like the back of her hand and can offer invaluable insight into the local real estate market. She is dedicated to helping her clients find their dream properties on the lake.
Outside of work, Traci enjoys spending time with her husband Bo, hosting and spending time with family and friends on the lake, and watching college football and baseball. She is thrilled to be a part of Lake League Real Estate and is looking forward to being more involved with activities and charities around the lake. Traci's passion for real estate and her deep connection to Smith Lake make her the ideal agent for anyone looking to buy or sell property in the area.