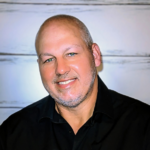 Scott Sandlin
Real Estate Agent
A little bit about me...
Scott Sandlin has spent thirty-three years in both education and real estate. Before transitioning full-time into real estate, Scott played college athletics, earned a Masters degree in Sport Management, and spent twelve years coaching teams at both the high school and college levels. Together they won multiple county and area championships. Scott first invested in real estate in 2001, which prompted him to form Sandlin Enterprises, LLC, through which he has purchased, remodeled, and sold various types of property and has held an Alabama Home Builders License. In 2008, Scott received his real estate and brokers licenses, moved from Blount County to Gulf Shores, and sold condominiums and single-family homes along Alabama's Gulf Coast.
Scott most cares about integrity, attention to detail, and impeccable customer service and works diligently to form honest and respectful relationships with his clients. Scott has been married to Misty, a teacher at Oneonta High School, for twenty-one years. His sixteen-year-old daughter, Savannah, is an avid junior golfer and competes in tours throughout the Southeast. From his vast knowledge of real estate gained from making personal investments, working as a Realtor from North Alabama to the Gulf Coast, and earning awards for impressive numbers of closed sales, Scott is capable of helping you with all of your real estate needs.