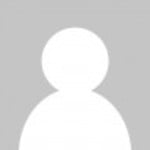 Martha Morefield
Real Estate Agent
A little bit about me...
With over 28 years of dedicated service to the Real Estate industry, I have been committed to providing the highest level of professionalism and expertise to my clients. Throughout my career, I have actively pursued continued education, earning certifications such as CRS, ABR, GRI, and SFS, enabling me to stay on the cutting edge of industry knowledge and best practices.
My passion for the industry extends beyond traditional real estate services, as I am also a certified home appraiser. This added expertise allows me to offer comprehensive insights to my clients, ensuring they make well-informed decisions in their real estate ventures.
Above all else, I firmly believe in conducting business with honesty and integrity. My clients' satisfaction and trust are paramount, and I strive to maintain lasting relationships based on transparency and professionalism.