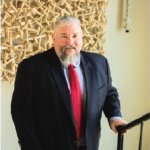 Alan Futvoye
Real Estate Agent
A little bit about me...
Alan Futvoye is originally from Mississippi. Graduated from the University of Mississippi in December 1985 with a Bachelors of Public Administration. Alan was commissioned as a United States Army Infantry Officer in December 1985. He served for 3 years in the 6th Infantry Division (L) and was hired as a Special Agent with the Bureau of Alcohol, Tobacco and Firearms (ATF) in February 1989. Alan served in various capacities with ATF for 30 years and retired as the Program Manager for ATF's Advanced Explosives Disposal Techniques Program, based in Huntsville, Alabama in March 2019.
Alan and his wife Chris built a home and moved to Smith Lake in the fall of 2021 and enjoy living near Lakeshore Marina in Double Springs, Alabama.
Alan was certified as a Real Estate agent in the fall of 2019. He is an FAA Part 107 licensed drone pilot and is certified as a Resort and Second Property Specialist (RSPS) through the National Association of Realtors. Alan tends to conduct transactions related to lake land, hunting properties, or timber properties.